Contract, design on request
We design and create your own lighting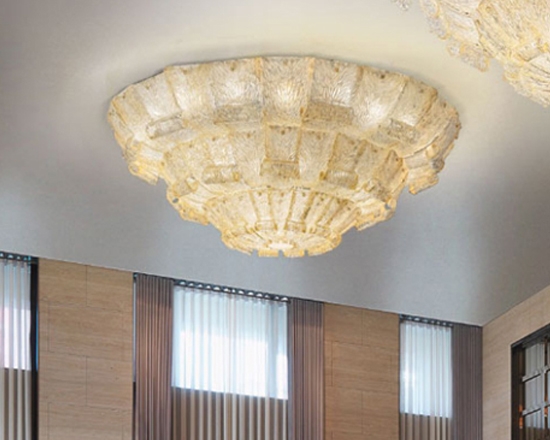 B2B – PURCHASES THAT MAKE THE DIFFERENCE. HIGH LEVEL CONSULTING - ALWAYS FREE!
Dear guest,
the page you are visiting is dedicated to a community of professionals.
This page is designed for those who work in the lighting sector: architects, lighting architects, designers and project creators, professionals who are interested in supplies for shops, offices, shopping areas, hotels, ships and yachts and retailers of lighting fixtures or any other lighting system.
In this page, you will find a privileged and customized purchase channel.. You can submit your requests for specific items or designs to meet set requirements or to plan for special projects. For us every lighting project is Unique and should be taken Care of.
Our company has been working in the lighting sector for over 30 years. We are rooted in our territory and close to master glassmakers, Murano Glass artists' studios. Thanks to our experience and professionalism, we offer high-level technical service, before- and after-sales specific expert advice for each project. Our expert advice is free out of our professional choice.
Complete the form with your personal information and you will gain access to the purchase area with special prices for lighting professionals. We will get in touch with you at once!
But it is not over yet!
In fact, considering the peculiarity of Murano Glass products, we have long made an important choice, i.e. keeping the artistic craft of the Murano glass separate from the Lighting Sector we operate in – where we offer a broad selection of lighting fixtures that are different by style and production chain. For a glimpse of all this you can visit our website: www.lampadaribesanza.com. or call our office during working hours at +39 0422 481037 or al +39 392 4006404.
Custom Murano glass chandeliers - Each product becomes a unique piece
The manufacturing process of Murano glass chandeliers is 100% handcrafted and manual, this allows great flexibility both in terms of design and construction.
Our furnace produces Murano glass chandeliers on a daily basis with the collaboration of architects and interior designers to create splendid furniture, contract and lighting projects.
The master, thanks to his skills and knowledge, is able to model glass by creating chandeliers, lamps and glass sculptures, following a predetermined project or creating a faithful reproduction of a simple image, all with a unique mastery of its kind.
The chandeliers, thus created, become unique pieces; This is precisely the peculiarity: every single piece that makes up a chandelier is and always will be different from another, thus making the production process of Venetian glass authentic and truthful.
The need of our customers is always in the first place, in fact, customizations and tailor-made creations are followed with care to make the environment in which the final work is inserted unique, whether it be a chandelier or a Murano glass sculpture. .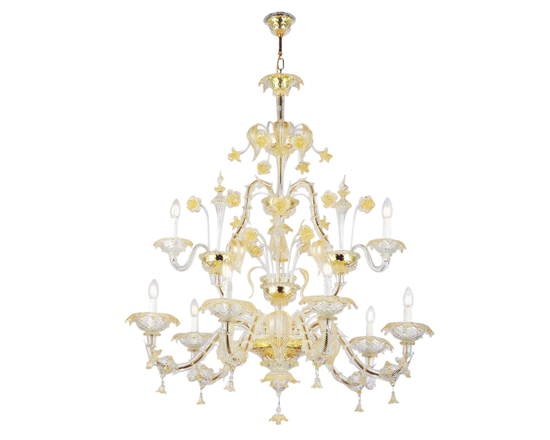 What can we do for you
Products for large housing structures and falicities
Our creations are suitable for any type of environment. Thanks to special techniques, the master glassmakers create products in classic Venetian style and also current and modern or with personalized design.
Classic and Modern
Venetian Original Products
Certificates
Unique products for your business
We have always paid attention to professonists as architects and interior designers to help them in their projects. We can supply Murano glass products for hotels, restaurants and public structures.
For designers and creatives
Large Projects and Custom Creations
Free Consultations, Always!
Always impeccable service
All our products are treated in every detail, from creation to shipment with suitable packaging, sealed and equipped with spare parts and warranty certificates. Shipping via express courier.
Insurance
Punctuality
All over the world